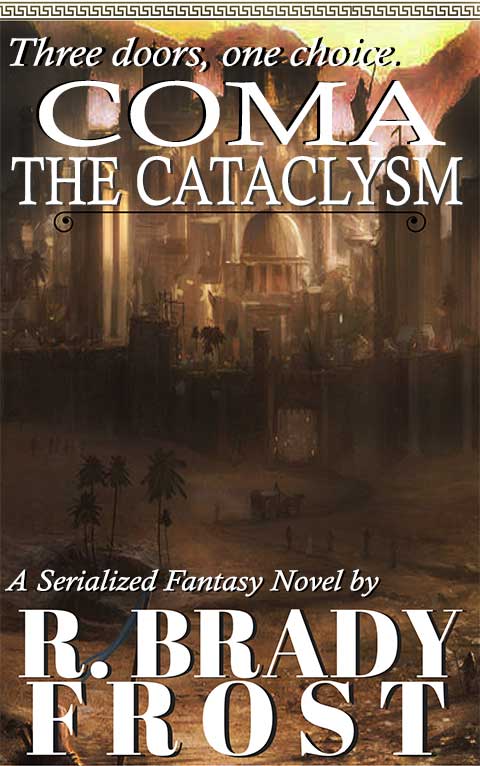 Original artwork by Tom Edwards, you can also find him on DeviantArt as TomEdwardsConcepts. Used with permission and modified to fit the project.
Three doors, one choice.
In the great void between worlds, a strange being and three mysterious doors exist. When Mark finds himself confronted with the impossible after suffering a terrible accident, he must make his choice before it's too late. What destiny awaits him on the other side of the door he opens? Only time will tell.
It has been foretold that a stranger would one day come to restore balance across the land of Velmoria. Yet, while the masses cry for change, Dargoth knows of a second prophecy, one that could shift the balance of power forever in his favor or cause the greatest calamity their world has ever known.
---
This is a work of fiction. All characters and events portrayed are either products of the author's imagination or are used fictitiously. Any resemblance to real persons living or dead is purely coincidental.
© R. Brady Frost, 2017 | All rights reserved.
Please feel free to link to this content, but do not repost or otherwise publish in any format without prior written consent.
---
Email Newsletter
Want to make sure you never miss out on a new chapter and other exciting updates?
Sign up for the Newsletter today and get each new chapter delivered right to your inbox before it goes live!